⬇ some of our fav themes ⬇
McDonalds Motive

Free maccies? We got you. We recently handed out piles of cheeseburgers, mcplants, nuggets and fries at our McDonalds Motive. 🍔

Get Your Croc Out

Perhaps our sexiest theme.. Get Your Croc Out. A night dedicated to bringing the comfiest and coolest shoe out there to the club. Free Jibbitz and a whole load of Croc. 🐊

ABBA x Mamma Mia Night

One of our most popular themes for all you dancing queens is ABBA x Mama Mia night. All the biggest ABBA hits, freebies and face glitter.

Bringing Shreksy Back

This theme is love. This theme is life. Bringing Shreksy Back is a fan favourite. The Shrek soundtrack, face masks, swamp shots and our very own actual club swamp. Absolutely Shrektacular 💚
Main Room - house x hiphop x D&B x chart remixes
DJ Chris Spencer:

1/2 of the hit commercial house due 'Ku De Ta', Chris doesn't let his tens of millions of streams stop him from coming and playing our Tuesday nights on the regular. Prepare for the latest house remixes you didn't know you love yet and get ready to win some free drinks by taking part in his air drop challenges. 👀

DJ DUBL

DUBL is the most in demand urban DJ in Brighton. After ArrDee met him at CU Next Tuesday last year, DUBL is now his official tour DJ. Between travelling the world playing sold out shows DUBL stops in and gives us a taste of the arena show treatment. Expect all the bangers you're after alongside the hardest urban remixes. 🔥
THE ALLEY
THE ALLEY  BRINGING BRIGHTON'S BASS Drum & Bass al night long.
 LOCAL SELECTORS FROM ALL OVER BRIGHTON COME DOWN TO SHOWCASE THE BRIGHTON UNDERGROUND SCENE 🔊🌐
The Alley have been breaking and supporting new local talent from Brighton & Sussex for over 2 years now and every week we give the most talented the opportunity to DJ in front of Brighton's biggest Tuesday night 🔥 
Are you an up and coming DJ?
Ready to play to hundreds of people? Fancy getting access to the people in the scene you need to know, having your own guest list and being a part of Brighton's go to community of up and comers? 
FREE FOOD
Find yourself lost in all the free pizza and donuts you could ever wish for along with plenty of surprises along the way.
(Free food is guaranteed every week - keep an eye out for the menu on our socials every week)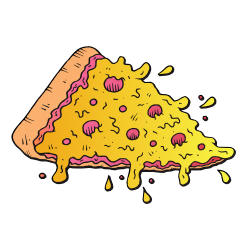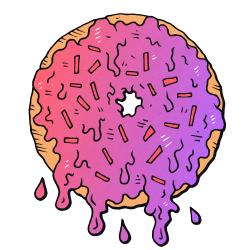 ACTS AND SPECIAL GUESTS
CU Next Tuesday has made history with the celebrity appearances and performances we have had on our very own stage. From performances fromStormzy, Skepta andTinie Tempah, to surprise visits from Wes Nelson, Chris Eubank Junior and Arg and even Phil Mitchell. Even our Brighton local Arrdee hosted his first UK Official Tour After Party with us, the madness never stops.
free birthday upgrades
Got a Birthday coming up? 
Want to surprise a friend and make sure they have a night to remember? Birthdays are always worth the extra celebration, at CU Next Tuesday we provide the perfect birthday upgrade... all for FREE! 
CU Next Tuesday's Free Birthday Package 
Here's what to expect:
- FREE entry for the birthday guest 
- Guestlist Entry
- Queue Jump
- Whole Free Pizza
- Round of shots- Cake upon request
- Personalised cupcakes
- book your birthday package in advanced to request cupcakes with the birthday guest's name on or a personalisation of your choice
- Any additional birthday touches are available request when booking in your package
Making memories you just cant buy. 💫
Sign up to our newsletter
Receive special offers and first look at new products.