We are an events and marketing company with over 10 years experience in bringing Brighton the biggest and best events, parties, shows, festivals, brunches, balls & more on the south coast.
We also offer a full 360 degree marketing service. Need help with any aspect of your business? Get in contact to learn how we can help you today.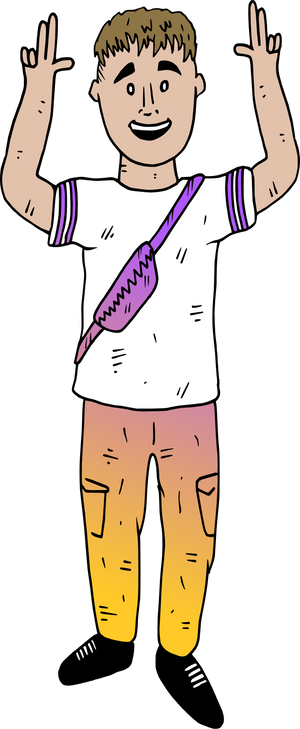 Our Mission
Our mission is to deliver a broad spectrum of high quality events and become one of the biggest events company in the U.K. We have a heavy focus on hiring and helping young people develop in the working world and the events industry. We work closely with the local universities and colleges and their students to prove age is just a number. We offer valuable experience in important roles for students and youngsters across the South, who help us deliver festival shows across the country and Europe. 
We aim to be innovators and constantly push the boundaries in delivering new and exciting events. 
Providing a helping hand to small & medium sized businesses by helping them market their business to the world. We offer extremely competitive rates and want to see our local community thrive.
Our Values
Our core principles are centred around creating a fun, diverse and inclusive work environment for our staff. We really believe everyone can flourish in the right working environment and the proof has been in the pudding so far! 
We aim to deliver high quality events and interact with our customers as much as possible. We speak daily with our customers to help us shape our future event plans and deliver events people want to attend. 
Our diverse and wide range of events reflect our communities. We pride ourselves on the diversity and inclusiveness of our staff base and this is wholeheartedly reflected in our events. From a Bhangra event to the i360 Brighton Pride Silent Disco, a Winter Gala Ball to a 20,000 capacity electronic dance music festival we have got you covered. Our staff must share our values and understand our mission and we are incredibly proud of the working environment we have created. We support our staff with their own career progression and development of skills within ROX and beyond with their future careers.
2020 highlighted the need and importance of local community. We work closely with our local community and council to provide internships, organise beach clean ups, help homeless people and offer free marketing support to local businesses. Our belief is we will thrive in a united community and it is our responsibility to lead the way. 
Having a mainly student focused work base highlights the significance that young people have to play in the community and beyond.  We have teamed up with local charity The Starr Trust whose predominant focus is supporting young people fulfil their potential when their current circumstances do not allow them to do so. We donate regularly and help fundraise, supporting in anyway we can. 
 Want to find out more or get to know us? Drop us a message :)